Hi, I need to print large parts, but my Voron 2.4 350mm max height is limited to 310mm because Stealthburner (its PTFE tube and CAN bus cable) hit the enclosure ceiling.
So I've designed a "top-hat" mod for Voron 2 350mm and I'd like to share it with everyone.
You can find mod instructions and files in the link
https://makerspet.com/blog/voron-2-top-hat-mod/
.
My max height went from 310mm to 355mm (before the carriages starts edging off the vertical rails).
The design files are Fusion 360, STL, 3MF for 250mm, 300mm and 350mm.
I've included instructions to generate custom-size top hats - if you, say, fancy 500mm.
In the spirit of Voron and its mods, I hope this is useful...
PS. I know, there are a few other top hat mods out there, but I needed this one designed in a way that replicates 2020 "extrusions" on its top, so I can re-attach my webcam to the very top, so it doesn't collide with the extruder.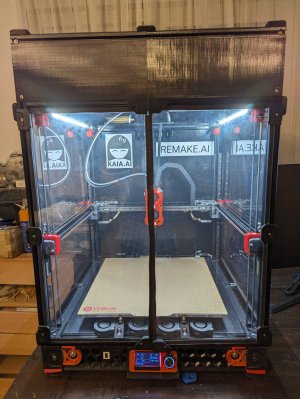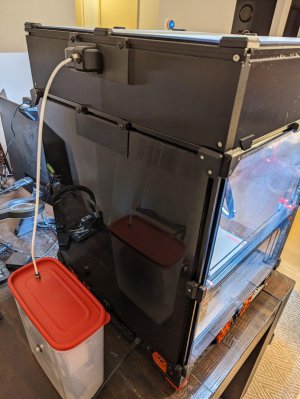 Last edited: