Printer Model

SwitchWire
Extruder Type

Clockwork 1
Cooling Type

Afterburner
Hello there!
Recently, I discovered a strange behavior of the gantry whie the head is traveling the X axis
When the head move, I saw a movement on the Z axis, going up...
I understand now why my bedmesh is very weired.
Lately, it's being worse and worse, see the map below: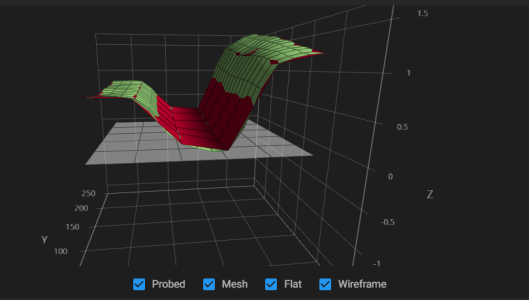 I tried tensionning again, removed the belts to check if gantry is running smoot, etc...
My only clue is the type of belt, it's a PU, steel reinforced, more rigid than a standard fiberglass one
Does anyone know the origine of this?
Thank you for your help!