Is there anyone that can help me interpret these charts? Maybe this could be a good start of a thread on how to interpret them? I think I'm failing to understand them, or failing to perform them correctly, or both. These were taken today with a cool bed/chamber. It seems like the first couple probes are really inaccurate and then it settles in and becomes very accurate. I've checked all my grub screws on Z motors. Checked tightness of Z belts (just pushing with finger and making sure all were similar). I have a classic bed mount, not kinematic. I have the z0 (front left) screw *tight* and the other three are barely tightened (but not loose).
Do these tests need to be performed after a heat soak? Going to try this and post results.
Physical Build
250mm v2.4r2 (upgraded from r1)
Stealthburner with Voron Revo
Bed: Cast Aluminum Tool & Jig Plate (ALI516/MIC6/ATP5) 5/16" thick
X rail: Hiwin MGN12H
A/B motors: LDO-42STH48-2504AC
Z motors: OMC 17HS19-2004S1
Mods:

TI backers
Rama idlers
Pins mod (only X/Y, not Z)
[stepper_z] rotation_distance: 40 gear_ratio: 80:16 microsteps: 32 endstop_pin: probe:z_virtual_endstop homing_speed: 15 second_homing_speed: 2 homing_retract_dist: 2 [tmc2209 stepper_z] uart_pin: PC4 interpolate: true run_current: 0.8 sense_resistor: 0.110 stealthchop_threshold: 0 [heater_bed] sensor_type: NTC 100K MGB18-104F39050L32 max_power: 0.6 min_temp: 0 max_temp: 123 pwm_cycle_time: 0.0166
Cold Chamber, Cold Bed, Cold Nozzle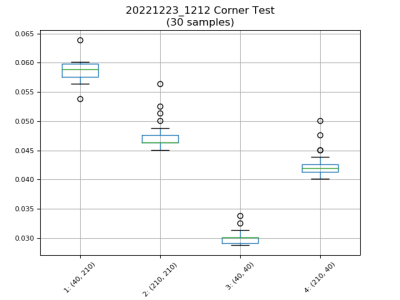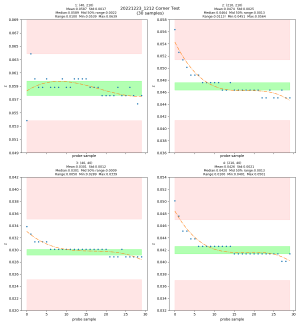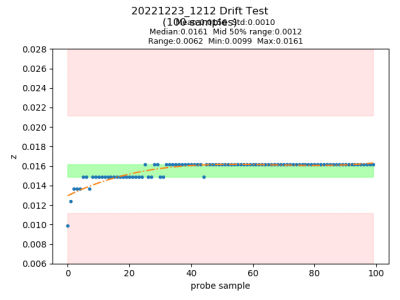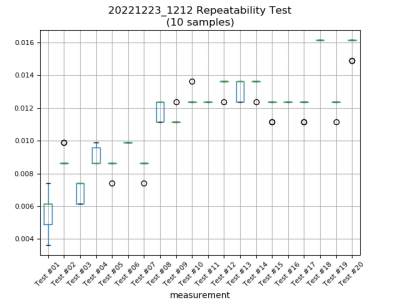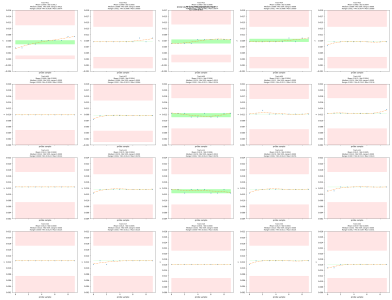 120 Bed, 50+ Chamber, 150 Nozzle
Here are the results after a good heat soak. I stopped heatsoaking when the chamber temperature stabilized at 54.6°C without fluctuation for 20 minutes. That was roughly two hours.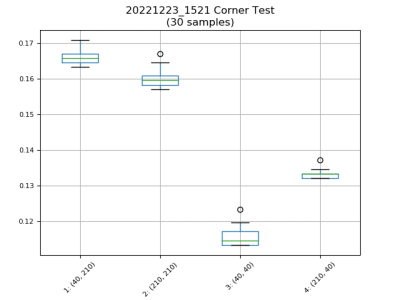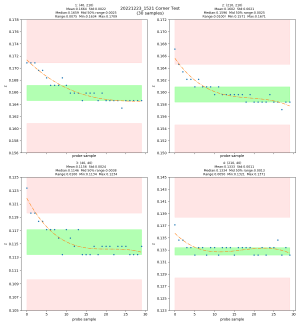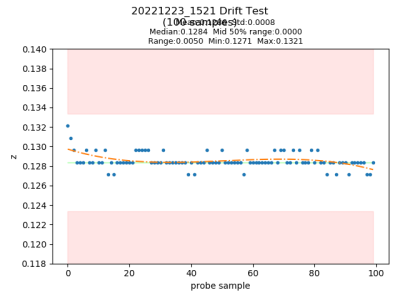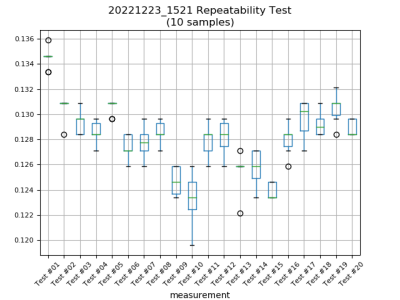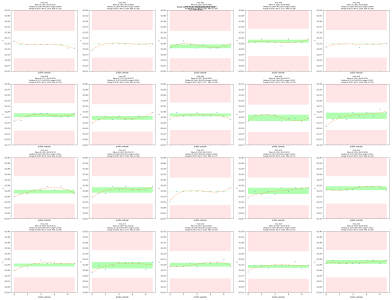 Last edited: