I saw that no one posted in here yet so I figured I'm gonna go first.
We moved a while ago and I do now have a
broom closet
attached to my office. I want it to make my printer/tinkering room. Unfortunately it's pretty narrow (138x383cm). That means I have to make use of every cm
I'm working on this concept for a while now and
I'd absolutely love to hear your opinions about it!
Maybe you get a neat idea how I can fit in more space for storage.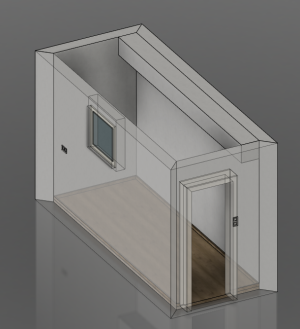 This is what I came up with after a while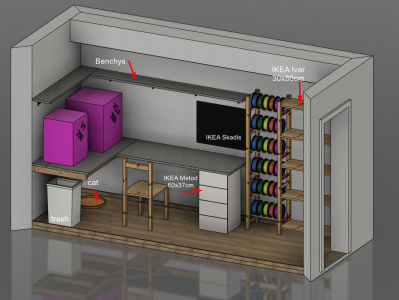 The table is
floating
for the most part. Beams mounted on the wall and a kitchen drawer are supposed to hold it up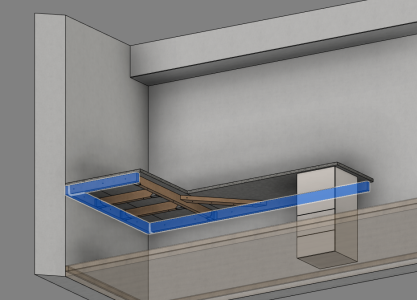 I've designed a simple spool holder based on the IKEA Ivar frames. It's just a printed part mounted on top of 4 pins which can hold 2 pipes. It's not super fancy but I think it's a clever use of space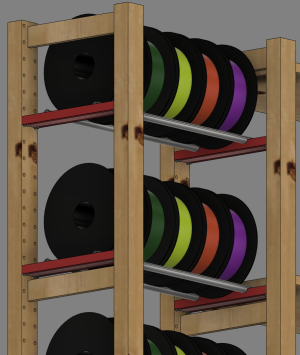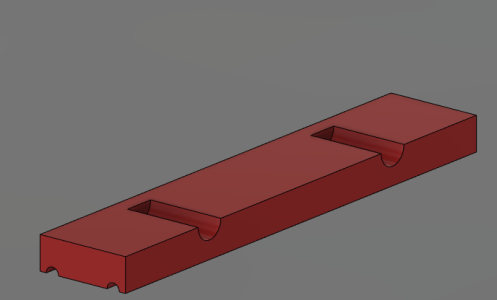 Last edited: