For my voron 2.4 build I decided to get some beefier heatsinks. (see image)
They would fit perfectly* if it weren't for the pins sticking up from the underside.
I can't see any use for them and would have no problem just cutting them off to fit the Heatsink (yea.. big letters for big heatsinks)
Is this a good idea? Are the post sticking up needed later in the build?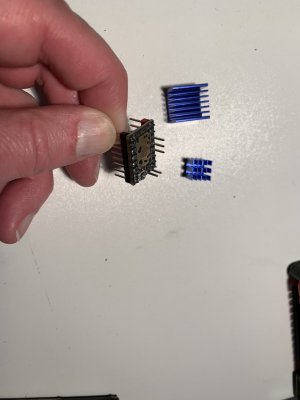 Oh.. just to be clear.. I would NOT cut the pins on the underside, they have to go on the octopus board....
*they are tapered so they have clearance to the pins.... except those sticking UP