After receiving my Formbot Voron V0.2r1 kit in two parcels, the kit from Czech Republic warehouse and the printed parts from China, I started building the kit last week.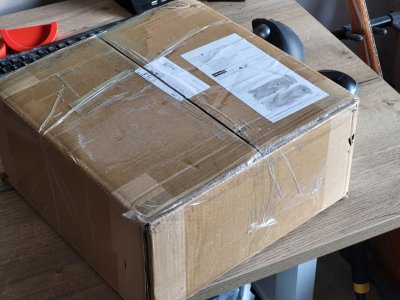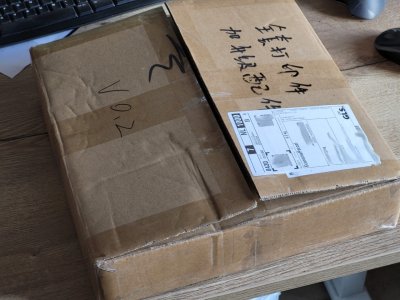 Extrusions looked very good, clean and straight cuts with the edges anodized.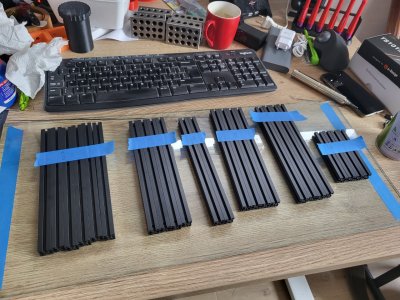 I wanted the M2 Nut Adapter and No_Drop_Nuts and other small prints to be printed in ABS instead of the regular PLA I printed so far, thus went with black eSun ABS+ printed on my Ender3 Pro. With change of a printer, wanted to have a try with a different slicer as well so changed from Cura to SuperSlicer. I went with the Voron PIF settings and standard ABS setting from SuperSlicer (245C extruder and 90C bed). I don't think my Ender 3 reached 245C because it stopped at 235C which I think is the maximum I specified in Marlin firmware. Still these small parts just printed fine, so did not bother changing anything else.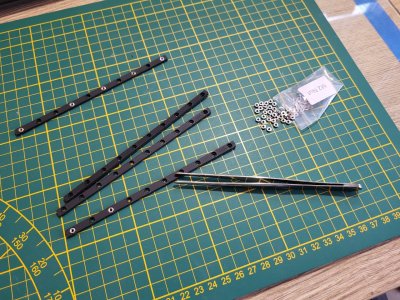 Not sure if is really needed, but will apply some loctite on metal-metal connections. The PLTight (or Vibra Tite) VC-3 supposedly is safe to use on ABS as well and can be re-adjusted a couple of times!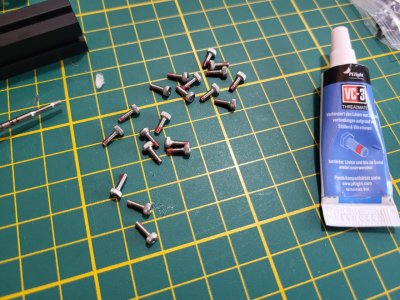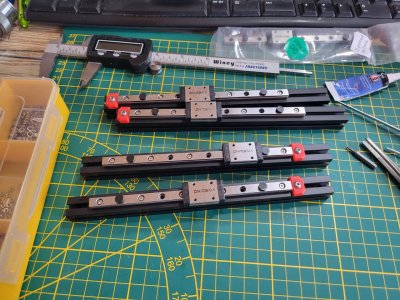 One linear rails in the kit is marked as pre-loaded and will be used on the X-axis.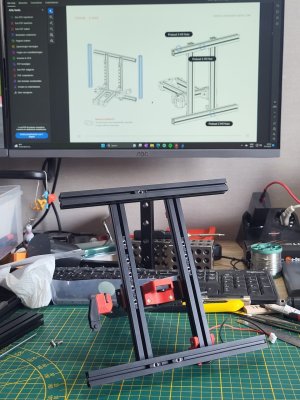 Plenty of preloaded nuts with the very handy No_Drop_Nuts.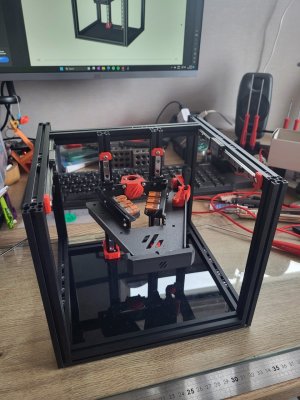 And we have a frame with Kirigami bed. Next step will be the A/B Drives and Idlers.