V0.2 Kit from formbot, with a Phateus Dragon hotted and Self printed parts in Paramount 3D Beige ABS and Polymaker Sparkle Teal ABS accents.
Overall, I'm glad I built an LDO kit first, though the 0.2 is such a different beast than the 2.4. While I appreciate the build being small enough to work on on my well lit workbench, tight quarters are tight and unforgiving. For those curious Formbot provides zero documentation, it's basically like you sent a robot down the aisles of a parts department picking material from the BOMl. The savings are substantial, but the lack of support is A Thing, as well as some shoddy corners being cut– several wires had to be recrimped, and not enough hardware was sent to complete the panel and topcoat assembly.
Anyhow, the photos. A take in three parts.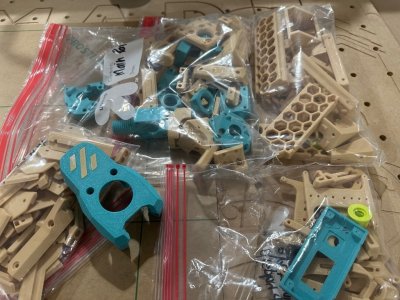 The printed parts were the first thing I printed on my big Voron.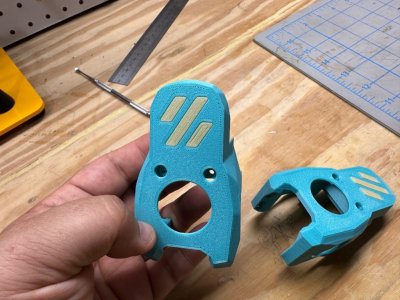 Of course I was impatient and printed them before working through ellis' tuning guide. They are mostly ok though.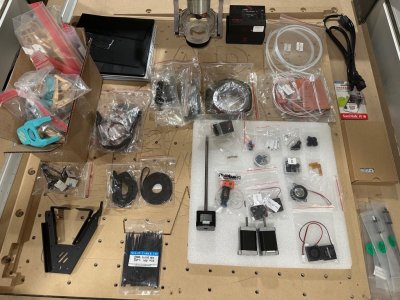 The Formbot kit, unboxed. Note the lack of documentation.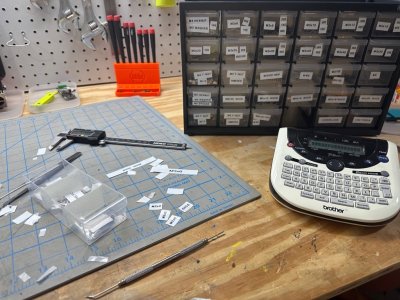 Pre-build ritual.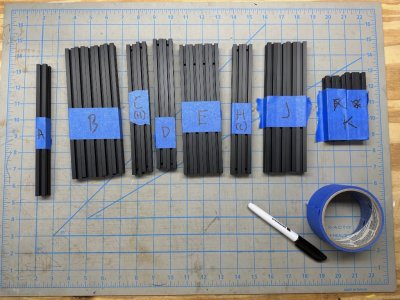 a
Extrusions laid out and labeled.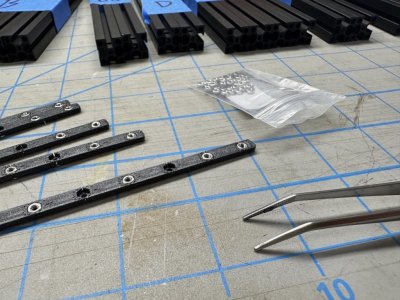 havent even started in earnest and the tweezers have come out.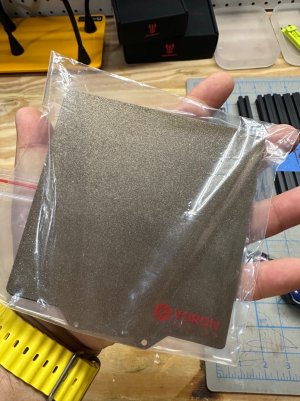 Small plate is small!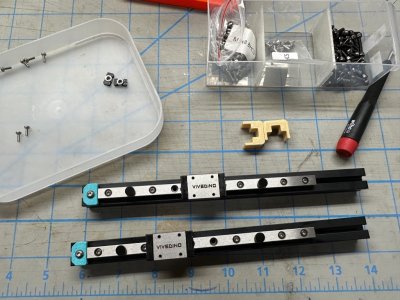 Fun night in doing some rails. Linear rails.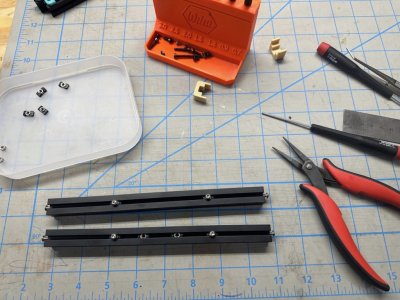 The first of many nuts being pre-loaded. Finding a carriage that worked in these extrusions was a bit of a pain, and they are delicate. Print a lot. Like a whole lot. Also, tiny needle nose pliers are good fit for this build!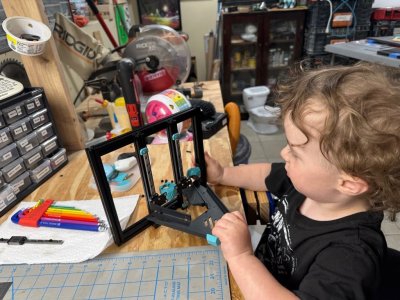 it helps to have a good QA assistant to check for squareness.