Printer Model

2.4 350mm
Extruder Type

Clockwork 2
Cooling Type

Afterburner
Hi everyone, been printing with my voron 2.4 from more than 1 year now (with regular maintenace).
A few days ago i started to encounter some problems, here you can see a test done some time ago (on the left) and a test done today (on the right).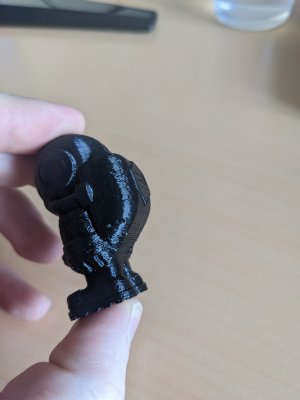 I used the same filament (PETG) with the same cura slicer profile and parameters.
I did some tests already:
- Change filament spool
- Change cooling fan speed
- Change print temperature
- Lowering print speed
- Increase the chamber fan
- Printing with the doors open
I really can't figure this out, i was thinking at a mechanical problem but nothing seems wrong.
I will attach the printer config and the cura slicer profile.
Any suggestions ?
Thank you in advance.