Hi, I'm new to 3D printing. I have an
old
V2.2 (I built it and never used it) and I'm trying to print parts to full upgrade it to V2.4.
I started with the Z Drive and this are my poor results. Can you help me to diagnose the most obvious problems?
Some additional, maybe useful, information:
I'm using a bowden Mobius extruder with a E3D v6 hotend.
The spool of ABS used has been open and outside its dry bag for a year.
Final question. Do you think this parts are
"functional enough"
for a printer, or I should ban them from the face of the Earth?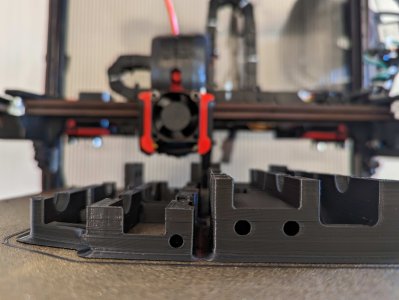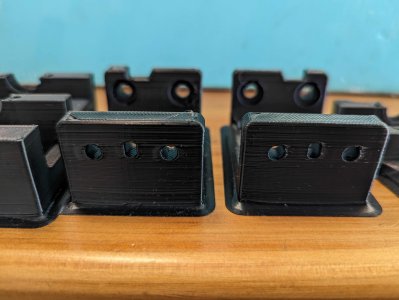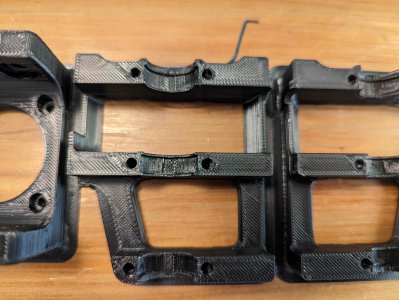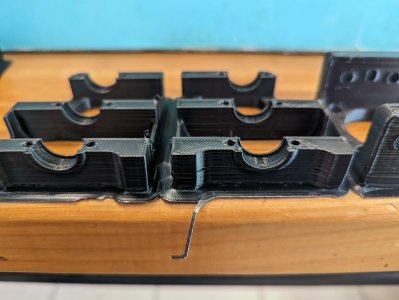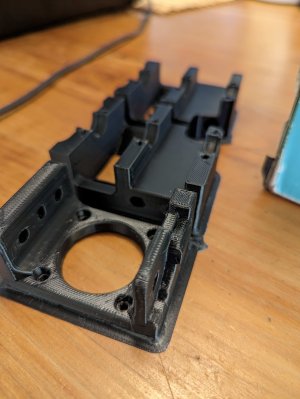 Thank you very much. Have a nice day.