I was wondering if I could find a kind soul on this forum willing to help me establishing some print consistency.
Let me begin with telling about my set up :
Trident 350 with Stealthburner and CW2, Revo Voron, trying to slice (but still very much a newbie) with Superslicer, for the moment trying to get a consistent printing result with PLA, so no panels on the Trident.
I finished my printer some months ago but I've never been able to get a consistent print quality. And I've been trying for months.
When trying to "babystep" for example I got confused by the direction of the arrows in Fluidd. It's a line with an arrow point upwards or downwards. So does the arrow up mean the bed (the line under the arrow) gets closer to the nozzle ? Or does it mean the nozzle goes up and further away from the bed ? I think I figures it out but it's still a gray area.
Then I decided to use a bed mesh. I heat-soaked and saved the mesh and let it load before the print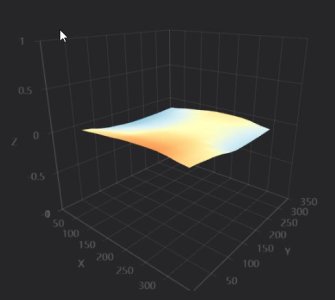 Looks pretty decent I think
I followed Ellis's tuning guide till I thought I had a nice first layer and did the EM guide till I got this :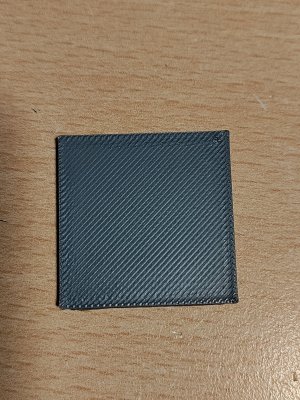 I tried a lot of first layer prints until I had a reasonably consistent result :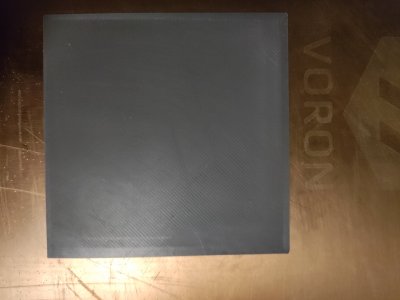 So I decided to try a real print without changing anything in the slicer or the printer, this was the result :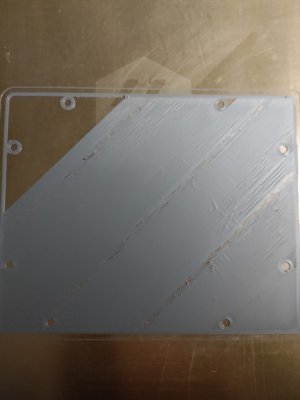 This has been going on now for 4 months and I'm getting desperate.
I'm close to chucking the whole thing in the nearest canal.
Please printing Guru's help me achieve reliable print quality !