Hello all,
I am a hobby prop maker and my current printer, while adequate, is quite slow. I would like to speed things up with my prints and after some research I landed here. I am considering going with the 300mm 2.4 Voron as it seems like the best balance of size and speed.
I am a huge Star Wars fan and my original plan was to make a "stormtrooper" build, all white, with black and red accents. That said, after some light debate with members of the Voron discord, I have decided to make a build that matches my R4-K5 astromech.
Here are a few images of my plan for the build and the droid for reference. Hopefully, those who offer parts from the pif program wont mind my slight custom color requests.
I am thinking that I might add a set of logics lighting with the same set up I used on the dome of my droid some where on the printer or perhaps try and find a way to include the large radar eye. I could go crazy and make a neo pixel RGB imperial symbol on that back panel and have it match whatever accent color I have on the stealthburner voron logo neo pixel. I am open to any and all suggestions regarding color scheme or anything else really.
It is going to be a bit before I can start the build, but I wanted to get a discussion going, if anyone is interested. I told my wife that I would sell off some of my other props and things to fund this project so I am not spending any money out of my own pocket. Mostly because I am also working on another LARGE project. I shouldn't spread my time more thin than it already is.
This is going to be fun!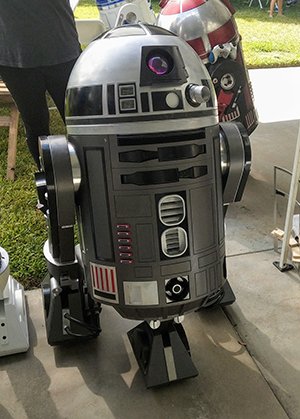 Last edited: