ok, so after sorting out my dads V0.1 i finally got round to building my V0.2.
the build went really nice with no issues.
after some tuning she prints really well and it was time to start ramping up the performance.
resonance tests came back and i was really surprised as my Y axis is more than double what my X axis is.
i have to say that i thought it would be the other way round giving that the gantry is quite heavy and thus would have a slower acceleration value.
but i will take 15k, i just need to find whats causing the X to be so low?
things i have checked so far;
belt tension
gantry
rails
tool head (complete)
frame (fixing points)
top hat and front door (on and off)
side panels (on and off)
rear panel and din rail (on and off)
skirts and feet
kirigami bed and bed plate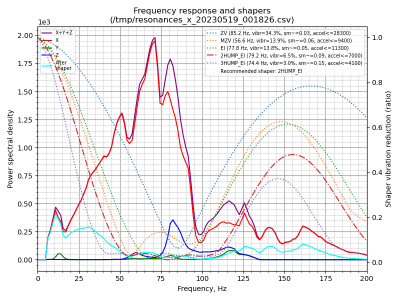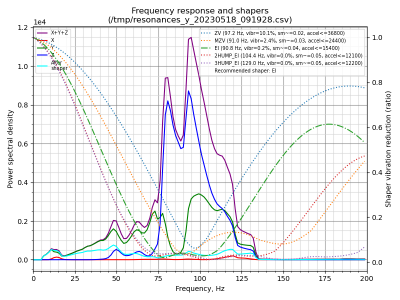 so im a bit stuck really on what to look at next?
is there a way to improve it?
or is this my machine and this is what i have?
thanx in advance.