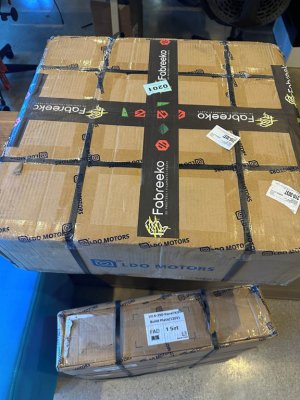 Oh snap, a couple heavy boxes showed up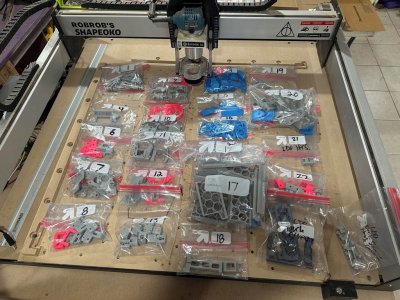 Good timing! I had just mostly finished my giant pile of parts. the generated spreadsheet checklist was clutch.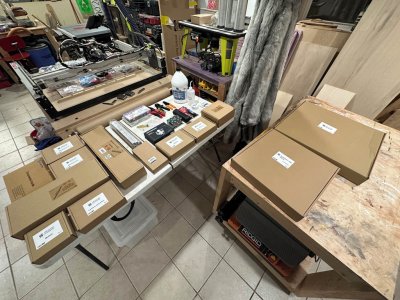 Unboxed boxes. Glad I have extra surfaces to spare.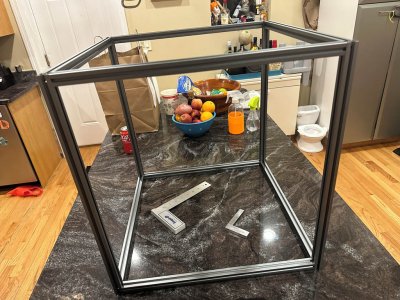 The frame squared up fairly easily on my kitchen countertop.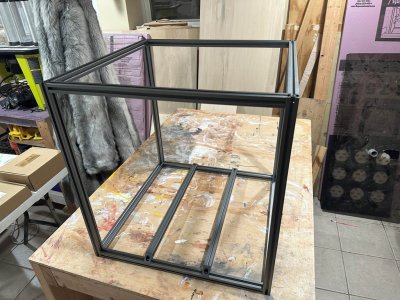 Now that I'm back in the workshop (ie: basement) it's starting to set in how big this boi is.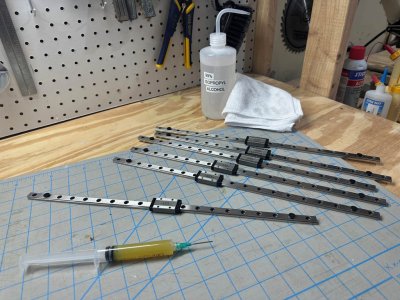 Cleaning and greasing rails.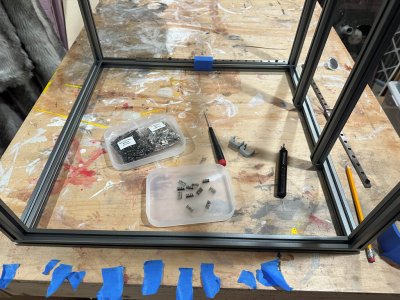 installing rails. First time using a little electric screw driver- gotta say it's pretty handy. As are these little part trays I found somewhere and finally have a good use for.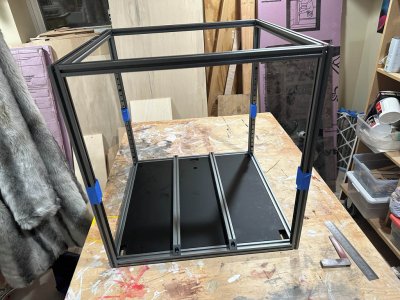 Base frame and floor deck complete! Ready for the real fun to begin when I get home from work tonight. It's gonna be a great weekend!