Been working on a large format Tridex. Currently its up to the point where I can home both tool heads and run some x/y tests.
Frame assembled and x/y belted up.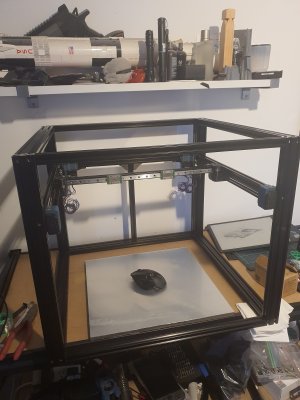 Reprinted the A/B drive mounts & idlers for the latest tridex release.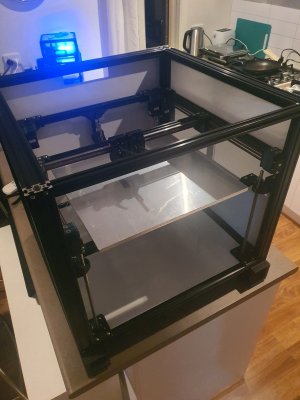 Deck Panel Installed & Electronics bay wired up with mains.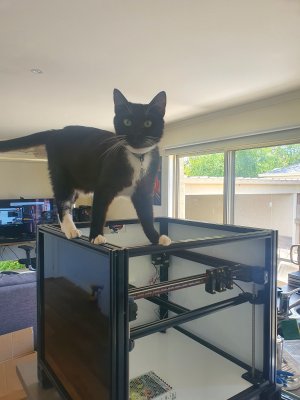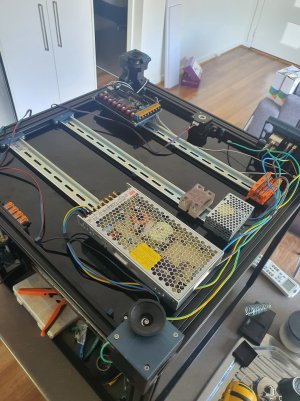 Both stealth burners assembled and attached. Waiting on Huvud's to arrive before final wiring.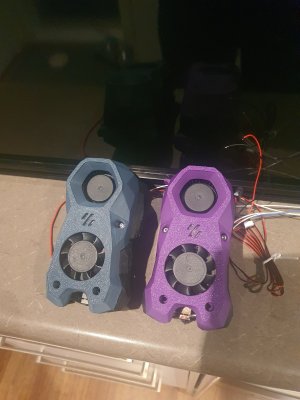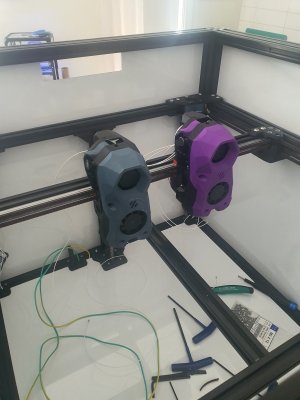 Build plate drilled & test fitted.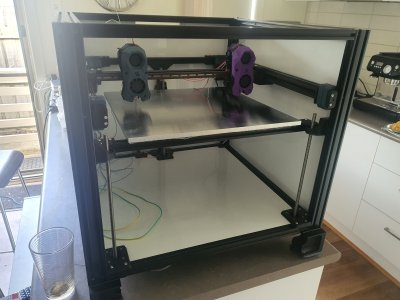 Next steps are installing the silicone heater which should arrive today, and mounting the euclid probe for Z home.
Waiting on Huvud's to arrive from America, I'll hopefully have them next week.
Don't think I can embed video, but here's a video of it homing.
Last edited: