About to start building this beast: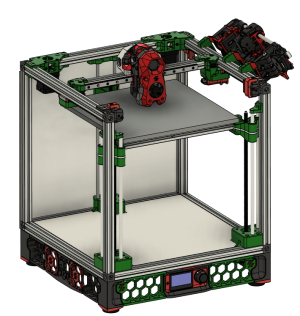 Using as many spare parts as I can, that is the reason for the odd size, and the linear rods on Z.
Purpose of this machine is to print PLA in multicolor; hence no enclosure.
All the green parts are custom or modified from stock.
Colors will be Light Grey Primary, and Ocean Blue secondary. Using Push Plastic ABS.
I'm about to start printing parts for it with my 2.4, which has the same color scheme: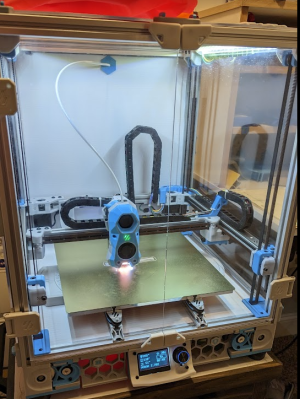 And I have ordered most of the other needed parts from DFH earlier today.
Looking forward to TAP being released so I can incorporate.
Any questions let me know. Thanks for looking.