Printer Model

V2.4
Extruder Type

Orbiter
Cooling Type

Stealthburner
Hello!
Over the next month I will be building a V2.4 300mm, I'm self sourcing from leftover/extra parts with the rest of the parts from West3D, LDO, and BTT. For anyone who has built a 2.4, either from a kit or self sourced, what non-BOM upgrades did you feel was a worthwhile addition to the stock build?
These are my current planned mods/upgrades to install while assembling:
- Nevermore V5 Duo
- Stealthburner W/ Rapido + LDO Orbiter V2.0
- 2-piece Hartk Stealthburner Toolhead PCB
- Neopixel LEDs
-
AC Heated Bed PCB
(removed since not compatible with a 750W 120V bed)
- Kicky + Sexbolt
- Voron 2.4 Filament Latch
If there is anything else I should modify or deviate from while building, I would love to hear your feedback!
Also, for any of these mods, what would you avoid upgrading until after the initial build?
Thanks!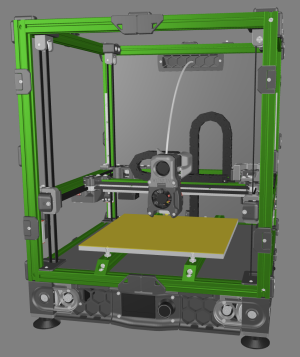 Last edited: