#

Sexbolt Z endstop

Now it's time for Z endstop. I used sexbolt mod.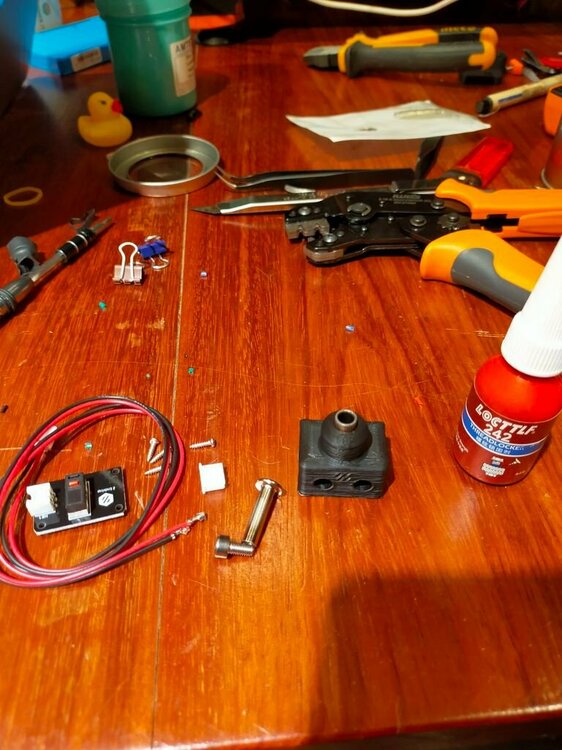 Adjusting the hight of the bolt need to be measure after mount next to the bed.
So don't tighten everything just yet.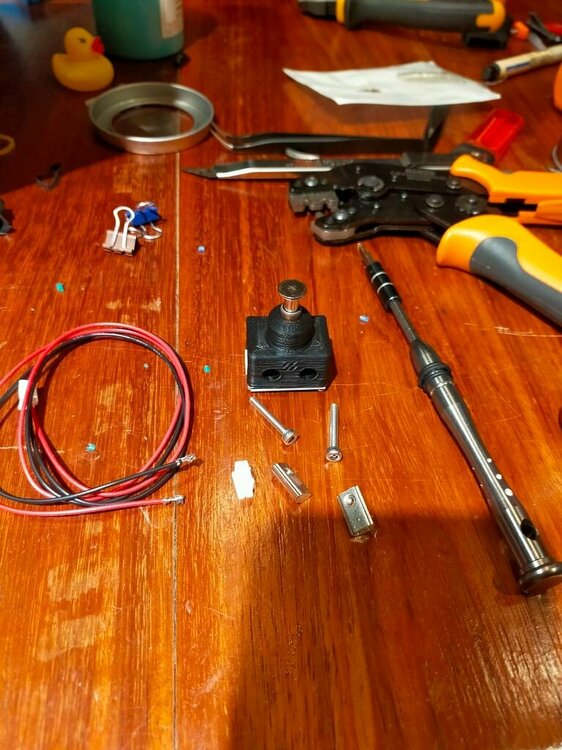 I mounted the wrong side obviously.
A good reference for the Endstop pin.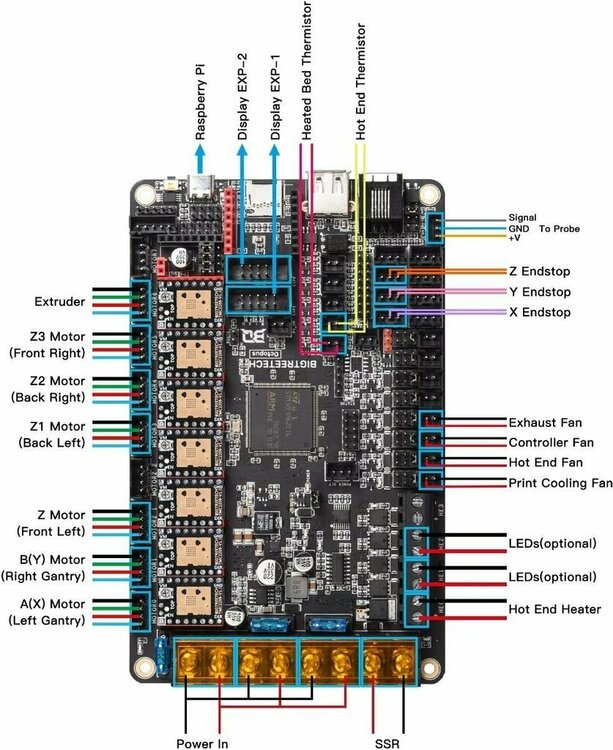 #

Klicky or not to Klicky

Now Klicky original mod. I would say you should try Klicky NG (No Glue) or Unklicky.

From my experience, this is a messy one. The glue just too messy and it just

ruined my microswitch.

The best way to put the magnet is to use magnet to push them while it is

still with other magnet. To make sure you got the right polarity.

***GO AWAY FROM THE GLUE MOD***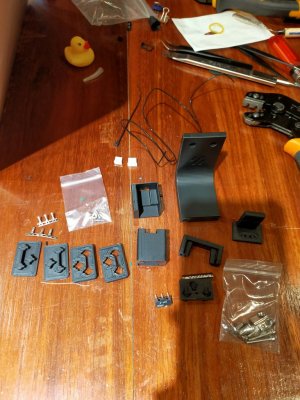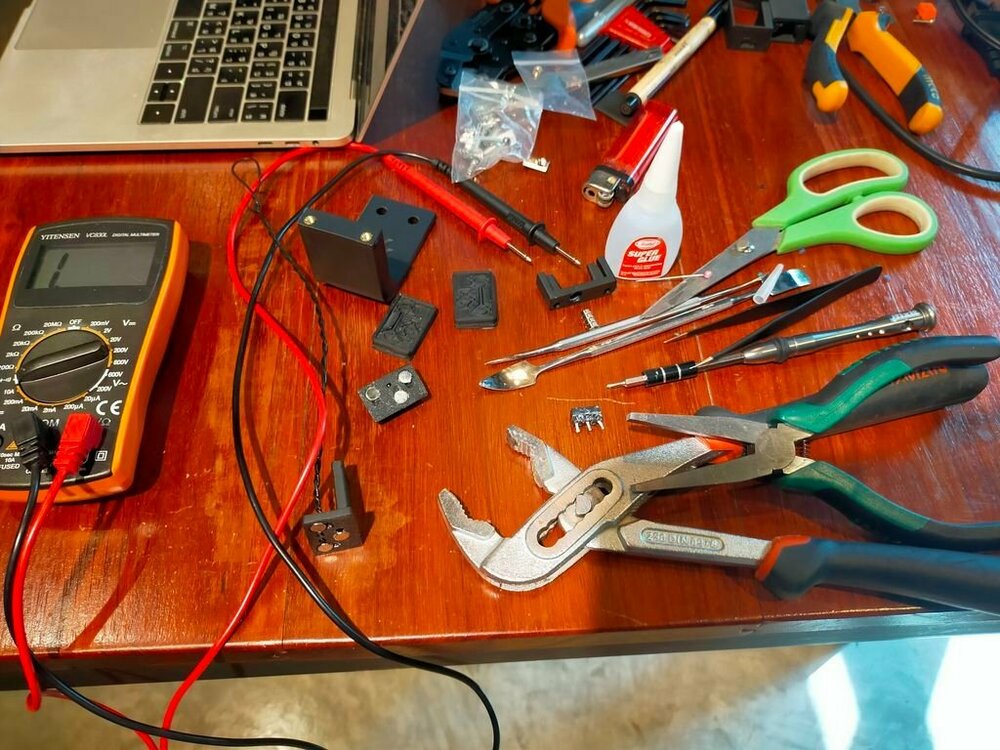 Routing the wires to the side hole of the toolhead.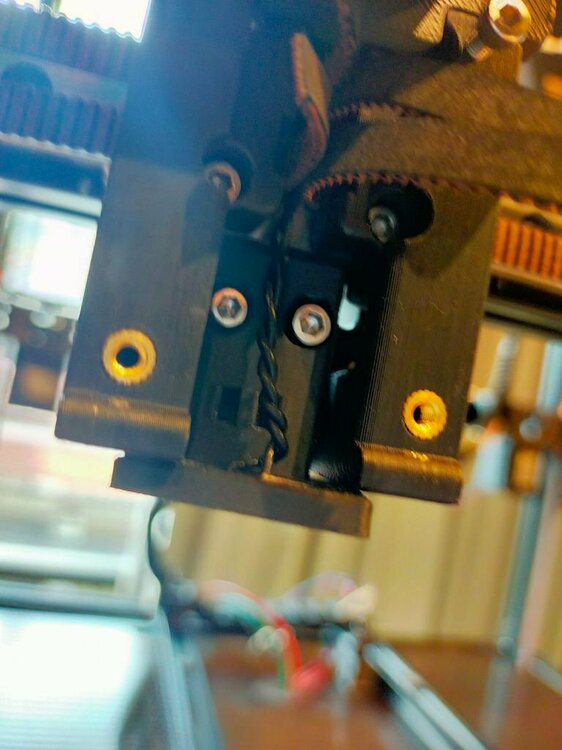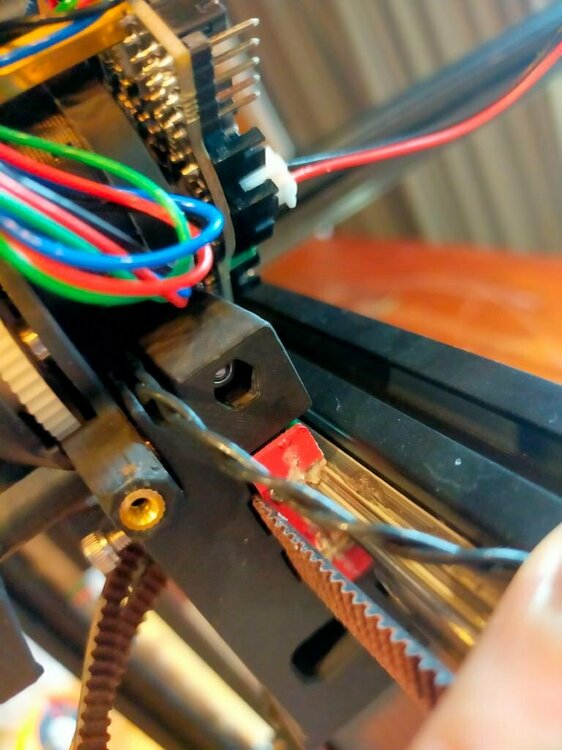 I connected to the Probe PB8, GND on EBB36.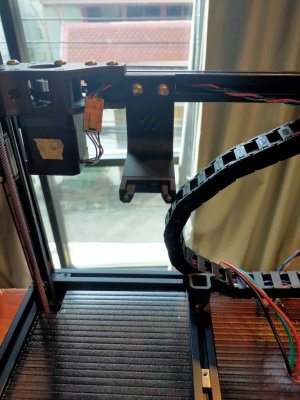 Last edited: