Hey all, exited to start this build. Going to share any changes I might make, likely wont be much if any. I reviewed all the Documentation/Design and the 2.4 looks to be a solid machine.
I built a Reprap Mendel long ago(the all-thread days) wasn't long after i built it, Joseph Prusa came up with the Prusa Mendel(2x Z motors), I upgraded to that iteration. I bought a metal lathe to make my own hot ends, then my interest shifted to machining. Dropped 3D printing all together. I now have small home machine shop no CNC all manual for now.
I bought myself a Ender 3 S1 for Christmas last year cause I wanted to print a few things to organize some machining related tools. And that lead me here, I'm sure you all know what I mean.
There have been a ton of changes since the last time I played in this arena. But I've kept up with electronic's micro-controllers and such. Already have an assortment of RPI's. I've been running GNU/Linux and the BSD's primarily for like 20 years, so I should be able to find my way around software/firmware stuff. i'm sure I'll have questions. I don't like Discord it's to busy for me, maybe I'll give it a go again, when I have questions I'll ask here or on Reddit.
Appreciate you all.
Ron
So far the build is going great!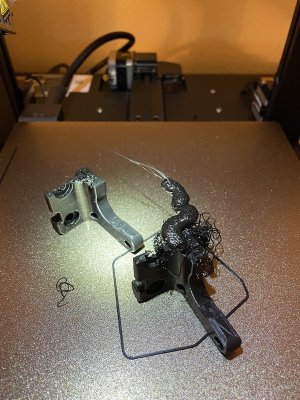 Received my Misumi order. Something is missing, i got shorted 4x HFSB5-2929-480-LCP-RCP.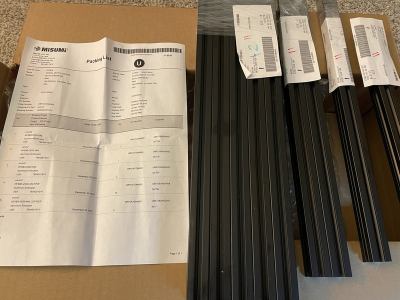 Some old parts with some new, boy things have changed.
Who remembers the Budaschnozzell and Sanguinololu?