Hi,
two month ago I baught a cheap Anycubic Kobra, which since i got hooked is running nearly all day and night. Two weeks ago I read a bit more about the Voron design an builds. Totally fascinated I'm throwing me into the advanture of building one. Probably with huge lacks in knowledge, but the gaps I will fill on the way. If I fail along the way, that's fine. I will fail forward. I do this as education.
I sourced the material myself from different vendors, which ship to germany. The Kobra is printing non-stop the parts in PETG. The Toolhead will be in a non-flammable PETG. I think for the beginning it will hold up. At least to use the printer then to print more heat resistant filament.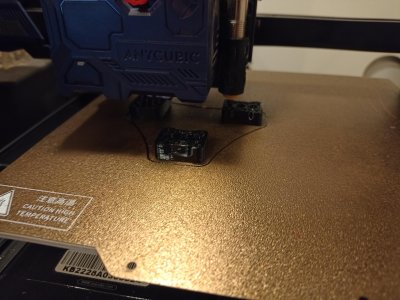 First step is preparing the frameparts. I ordered them precut with the dimensions from the BOM, without tabs. So first step for today will be cutting threads. Since I have no experience in working with these profiles and also dont have a drillpress, I choosed the corner cube variant.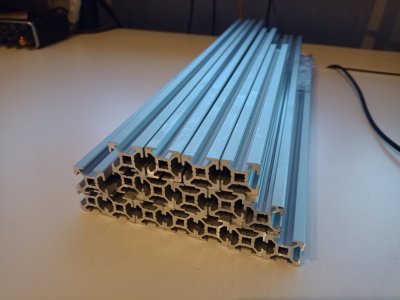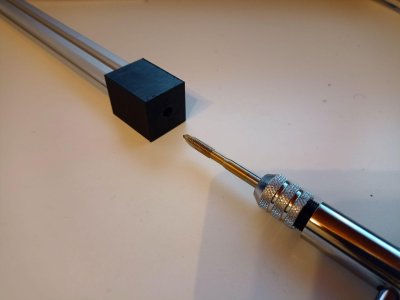 Since it is also the first time that I cut threads, I printed a
Jig for M6 holes from ThingiVerse
(the profiles are 2020 with M6, rather than M5) .
I post updates as soon as I got a step further. I don't expect to get this finished this year.
Have a great day.