After being in the third month of the 3D Printiong Hobby and building my first Voron sucessfully (
https://forum.vorondesign.com/threads/250x250-no-kit-self-sourced-voron-2-4.204/
) I learned so much and it was so much fun, I decieded to build myself another V2.4. Since I got the Kobra (220x220) and the 250x250 Voron it is now time to add a bigger printer to the small farm xD.
But this time I will do what I wanted to do the first time, take a lot more time to source and build everything. Just got hooked so much in the first build, that I spent every free minute to get it done.
So far I have made a list of Mods I will implement right away:
Y Endstop Relocation (https://mods.vorondesign.com/detail/Q1xuJ7ae98MoMeAumXdAw)

Going with sensorless homing
I printed already some parts and this build will be not in the order of the maunal. I'm going to make the subassemblies as I got the time and parts sourced.
My first assembly therfore was the Klicky probe xD Got enough spare magnets.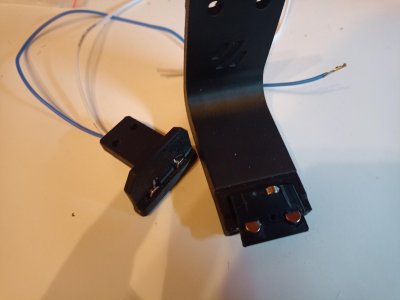 Last edited: